Top 10 Highest Paying Jobs In California Today With Their Salary Scale – Adsomni
What's more frustrating than not getting a well-paying job for yourself? Truth is, getting a job is great but at the same time, most people are already frustrated with their current job simply because it's not paying them well. In California, it is no different, despite the state boasting of the largest economy in the United States, there are still some people who have not figured out what's the best paying jobs in that region. Thus, visiting this page will be a plus for anyone looking for the highest paying jobs in California today as we've put together the 10 best career jobs that will pay you massively in the California region of the United States here.
California is reportedly leading the United States in farm production and exports of computers, vehicles, and pharmaceuticals. However, the average cost of living in the state is much more expensive than the national average. Therefore, one needs to go for the highest paying jobs in California if you are to afford housing, savings, and incidentals in several communities.
Now, before proceeding to the main topic in this article which is the top 10 highest paying jobs in California as of today, we need to educate you on a few things about what high paying jobs means and why you actually need them.
What Is a High-Paying Job?
In the simplest of understandings, a high-paying job is simply a job that pays you well, from which you can see off your bills, save, and invest. But is that enough? Probably no. Thus, we'd say that a high-paying job is a job that can earn you at least $150, 000 and above per annum.
Although, this doesn't mean that even a high-paying job is guaranteed that you earn as much from the start. No, however, you can earn less than the above amount and as you work your way up with time and expertise, you can become a highly paid expert in any of the fields you find yourself in.
Meanwhile, most of the highest paying jobs in California are no different from the above analysis as a lot of options exist where you can become highly paid for your craft with the choice all in your hands.
So, Why Do You Need a High-Paying Job?
While money shouldn't be the driving force to getting a good job, you should still consider it as a prerequisite to sorting out your basic needs and then fulfilling your dreams.
Therefore, you need a high-paying job to satisfy your basic needs and at the same time use the surplus in fulfilling your dreams such as buying homes, investing in other businesses you own, and other luxury lifestyles.
Likewise, you need a high-paying job to ensure that you maintain a healthy and productive work environment because a low-paying job can hardly afford you such comfort.
Top 10 Highest Paying Jobs In California Today
So, having seen what high-paying jobs are all about and why you need them, it is high time we discussed those highest paying jobs in California area of the United States today. Note: this list of the highest paying jobs in California was carved out of our proper research and analysis of different data and stats. The analysis ranges from salaries down to the flexibility of the jobs.
Now, without much ado, let's go straight to the top 10 list;
1. Surgeons
A surgeon must be a medical degree holder with key specialisation in multiple areas as there are abdominal surgeons, leg surgeons, head surgeons, etc.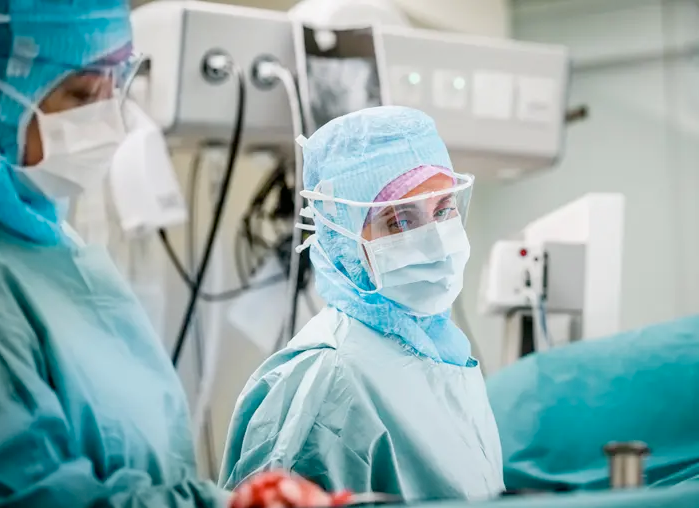 By definition, a surgeon is a physician who takes care of disease, injury, or deformity through operative or manual methods to physically change body tissues. And just like we mentioned above, there are different types of surgery with different surgeons performing the processes as due.
With their expertise and due to the complications required to get their job done, surgeon is one of the highest paying jobs in California inspire of any area one finds him or herself in.
Average Salary: $350,000 per annum.
2. Radiologists
A radiologist must have graduated from any accredited medical school of his choice, as well as passing a licensing exam and equally completed a residency of not less than 4 years of unique postgraduate medical education in these 3 topics, among others;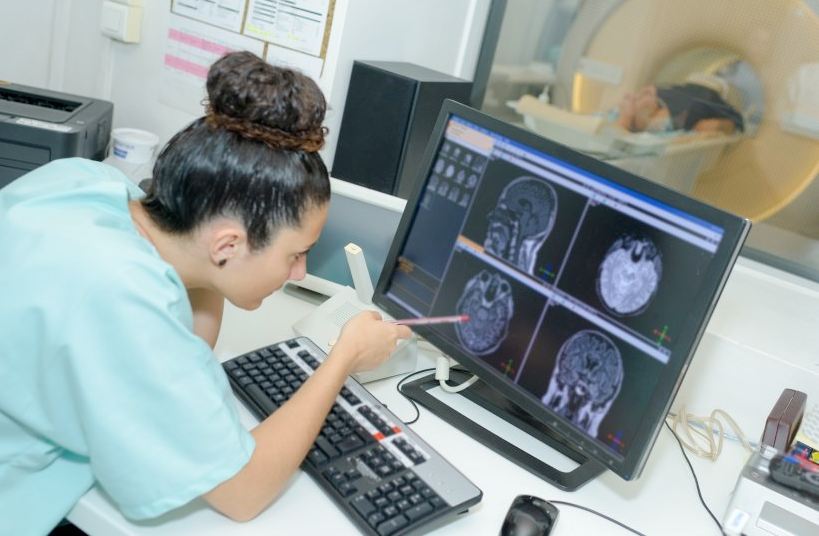 Radiation effects on the human body
Radiation safety/protection
Appropriate performance and interpretation of quality radiologic and medical imaging examinations.
A radiologist is basically a medical doctor who uses X-rays or other high-energy radiation in diagnosing and treating disease and injury. Due to the technicality of their job, it is thus, one of the highest paying jobs in California as of today.
Average Salary: $340,000 per annum.
3. Cardiologists
The study and treatment of disorders of the heart and blood vessels is what is known as cardiology. This means that someone with heart disease or cardiovascular disease may be referred to a cardiologist.
Hence, bringing us to what cardiologists actually do. A cardiologist is a doctor who specialises in diagnosing and treating diseases relating to cardiovascular system (heart disease and heart abnormalities).
Their job is a delicate one, thus, the rise in their payments as medical experts. In California, they are among the leading jobs with high paying rate.
Average Salary: $335,000 per annum.
4. Obstetricians and Gynaecologists
These two profession may have similar health roles but there are quite some differences. In addressing the major difference, an Obstetrician deals with pre-conception, pregnancy, and childbirth, while a Gynaecologist focuses on all issues concerning women's body.
Now there might have been a notable difference in their actual jobs, however, both profession earn the same amount of money from their expertise. Till date, Obstetrician and Gynaecologist are among the highest paying jobs in California.
Interestingly, they both can practice in community set up and can as well practice in a private setting.
Average Salary: $305,000 per annum.
5. Psychiatrists
Psychiatry is the branch of medicine that is devoted to the diagnosis, study, prevention, and treatment of mental disorders. A Psychiatrist, thus, is a physician who specialises in this field of medical study. As one, your major duty is to evaluate patients so as to determine whether symptoms are from a physical illness or otherwise.
Psychology as branch of medicine has so many other areas one can specialise in such as Forsenic psychiatry, Addiction psychiatry, Child and adolescent psychiatry, and many others.
Before one can become a qualified psychiatrist, the person must possess a medical degree as well as a postgraduate degree in psychology. Due to how delicate their job is, they join other profession mentioned earlier as the highest paying jobs in California today.
Average Salary: $300,000 per annum.
Also Read
Nigeria: Top 7 Highest Paying Jobs In Nigeria 2022
Top 10 World Richest People In 2022
6. Dermatologists
What is Dermatology? Dermatology is an area of medicine that centers on health issues affecting the skin, hair, nails, and mucous membranes.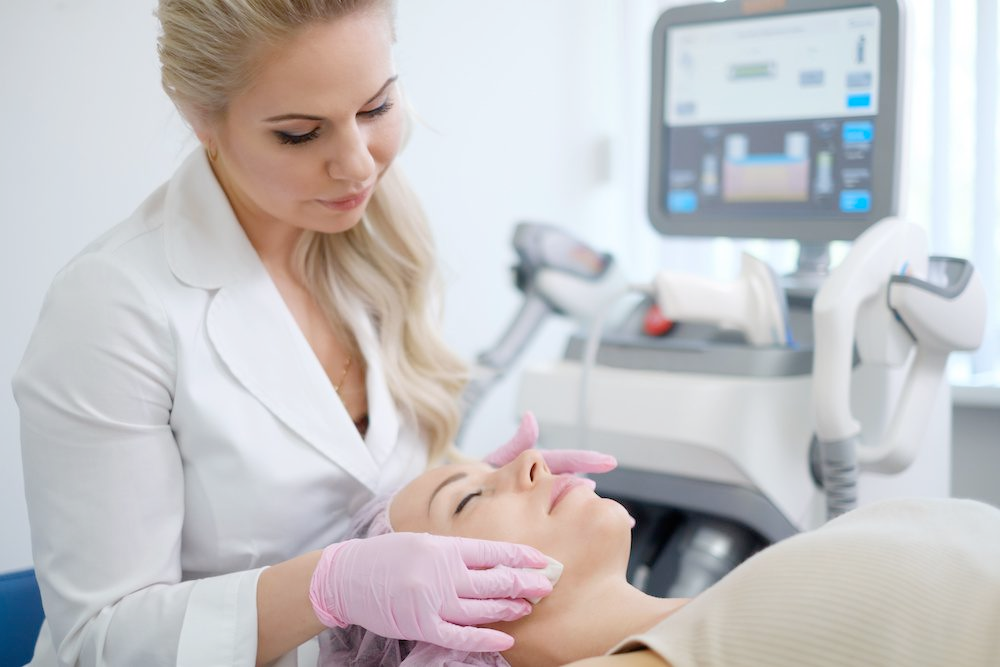 Dermatology is a big area of medical attention such that in 2010, The Centers for Disease Control and Prevention (CDC) estimated that there were 39 million visits in the United States to office-based dermatologists, who were not federally employed. Imagine what today's stats could look like – mind-blowing, probably!
That brings us to know that a dermatologist is a doctor that specialises in the treatment of skin, hair, nail, and mucous membrane diseases and disorders. As you and I know how technical their job is, there won't be any surprise to know that they are among the highest paying jobs in California.
Average Salary: $280,000 per annum.
7. Orthodontists
Don't mistake Orthodontists with your regular dentists. There is a clear difference in both profession, though, we are not making one less of the other. But you need to know the difference between the two. A dentist is the one who can help you clean your teeth and remove a bad or damaged tooth. However, when it is all about realigning your teeth, you will definitely need the services of the Orthodontist.
An Orthodontist is the medical expert who helps you with crooked teeth likewise, assisting you in other issues such as overbites and underbites. Their services equally range across crossbones, spaces between teeth, overcrowding of teeth, the treatment of temporomandibular disorders (TMD), and other additional jaw problems.
Orthodontists charge highly for their expertise due to how delicate their job description is and it is well-deserved of them. It is no difference in California as they are among the highest paying jobs in the area.
Average Salary: 245,000 per annum.
8. Nurse Anaesthetists
These kinds of nurses actually have an advanced degree in nursing practice. That's why they were able to be ranked so high in this list of the highest paying jobs in California today. They are advanced practice registered nurses that assist patients during surgical, diagnostic, and obstetric processes.
Nurse Anaesthetists are usually short noted as CRNA and they equally conduct patient evaluations in order to determine the best type of anaesthesia to be introduced to the patient.
These group of nurses possess critical and deep thinking skills to assess the changes in the conditions of their patients as well as deciding quickly on the most appropriate action to be taken. Their adept communication skills are also key to their collaboration capability with other healthcare pros during diagnostic procedures.
Average Salary: $230,000 per annum.
9. Chief Executives
While Chief Executive duties vary generally, everyone of them has a unique way of achieving desired results. CEOs might share the same duties of hiring and firing staff, but in other views, the CEO of a production company will not actively perform just the same duties as the CEO of a small store.
Moreover, it is always in the trait of great Chief Executive Officers to inspire and communicate effectively with their junior staff members or colleagues. Also, he must always maintain a person of integrity, while making sure he rewards quality performance.
On the other hand, one cannot just become a CEO by getting a bachelor degree in any program because a Chief Executive Officer is someone who chairs the operations of a business, thus, a renowned businessman. With that being said, one's ability to find solutions to problems constantly in an organisation can put them in a good position to become a CEO as a reward for their expertise.
Average Salary: $225,000.
10. Airline Pilots, Flight Engineers & Copilots
An aircraft pilot or aviator might be the lead navigator or controller of an aircraft but he certainly doesn't and cannot do it alone. This is why some other aircrew members such as navigators or flight engineers are equally addressed as aviators.
But as we all know, becoming an aircraft pilot is not an easy thing. And why the aircraft pilot is regarded as the lead navigator is because he's the one leading other flight personnel so he must always ensure that everyone is focused as they work.
It is also good to know that before one can step into the cockpit, the person must have at least 1,500 hrs of flight time, which include your training hours. In addition, you must hold a commercial pilot certificate and be of the age of 23 years and above. Note that the qualifications are different in military flight. Piloting an aircraft is not an easy task and as long as people keep moving from one city to another, those in the profession will constantly be busy. As such, their job is rewarded with high payment.
Average Salary: $220,000.
Take Away
California as a state is one of the largest economies in the world, with its gross domestic product even bigger than that of most countries in the world. So when it comes to the highest paying jobs in California, you will discover that there are lots of them across wide range of career paths.
Just as the jobs are highly paying, their expertise also takes a lot of time to achieve. Moreso, there's no ideal or perfect jobs as you can always create one for yourself.
At the end, you just discover all you need is a lot of determination to excel at whatever career path you choose. And perhaps you become successful, jobs will haunt for you and not the other way round.
Goodlucks as you work towards landing one of the highest paying jobs in California soon!
Cheers!